First impressions of India? Loud. Crazy. Intense. It sure didn't help that we started our trip off wandering the streets of New Delhi in 40-degree temperatures. It also didn't help that we started our trip off with the worst jet-lag either of us had ever had.
Here's Janice struggling to stay conscious during our layover in the Shanghai airport: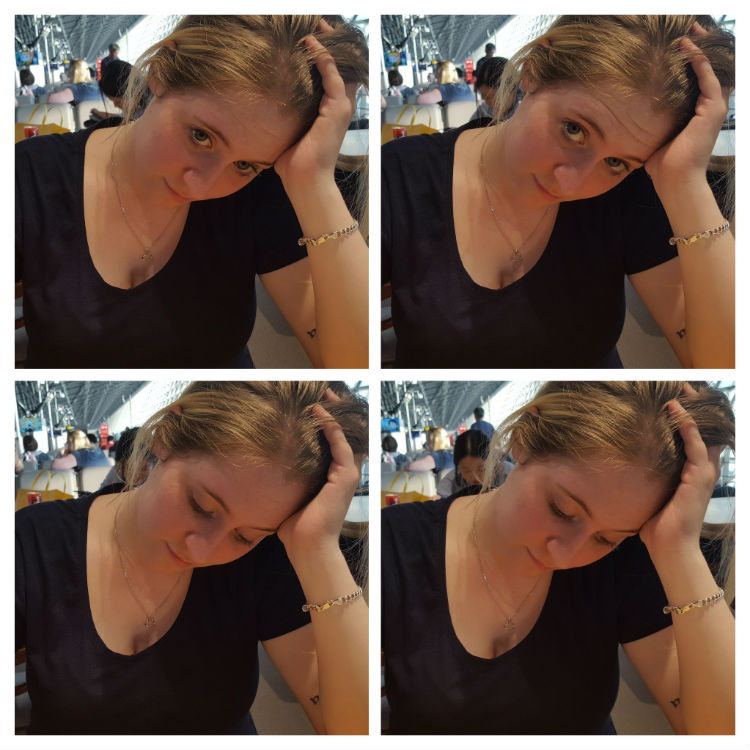 Maybe that's the true cost of the $424 CAD ticket from Vancouver to Delhi: you arrive tired, miserable, and hopelessly un-circadian'd.
By the time we got to the hostel we'd booked, it was almost 5:00am local time, which would have been 4:30pm back home. Considering we arrived at the airport at around 11:00am the day before, we were essentially in-transit from Canada to India for almost 30 hours. Very little of that was sleeping time (the plane was just that uncomfortable).
Here's India's largest mosque, Jama Masjid, at sunrise from the rooftop of our hostel: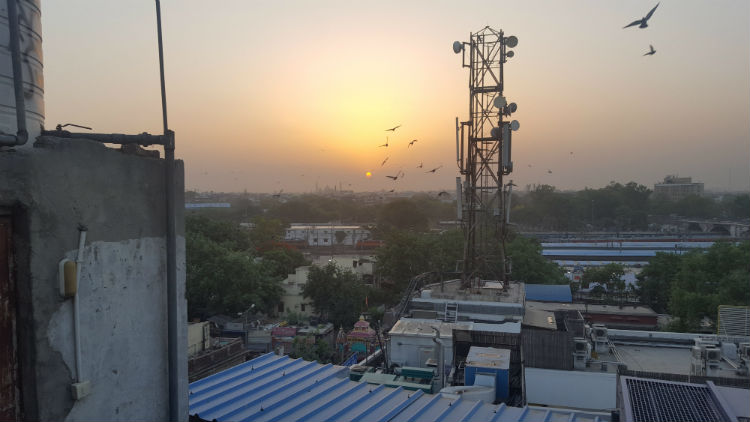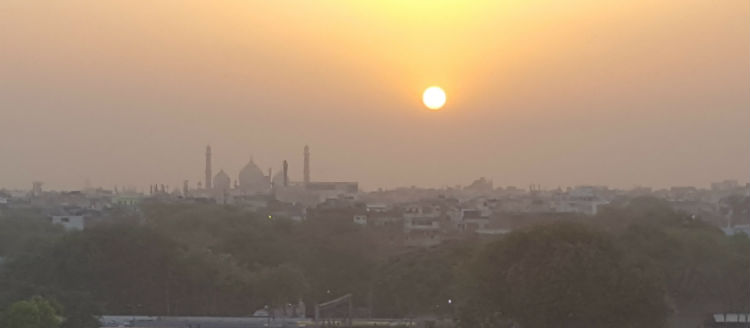 We tried to visit the mosque on one of our low-sleep, ultra-jet-lag days. But we forgot to wear the appropriate garments and ended up going somewhere else. It took us a while to find our groove in Delhi. Maybe we never did.
Part of it might be that the people of Delhi are crazy. They stare. They cut you off in the streets. They want to sell you everything and anything. They try to re-direct you different places, particularly "tourist centers" that try and sell you tour packages at outrageously marked-up prices. Apparently it's because the people who bring you to these places earn commission.
Here's a stupid video I made from the back of a rickshaw:
Delhi is an intense city. Part of it looks apocalyptic. Part of it looks modern. In every part of it, it seems like people talk fast, walk fast, drive fast, and live fast. It seemed inappropriate to take too many pictures, so I didn't. There was just too much going on anyways.
We spent just two nights in Delhi, and then escaped to Agra—the home of the Taj Mahal. We took the train:
From what I've been able to gather so far, India is a place of extremes. At different times, you love it and you hate it. You oscillate between those two extremes, never settling anywhere in between.
As I write this now, I'm sitting in South India overlooking a beautiful beach: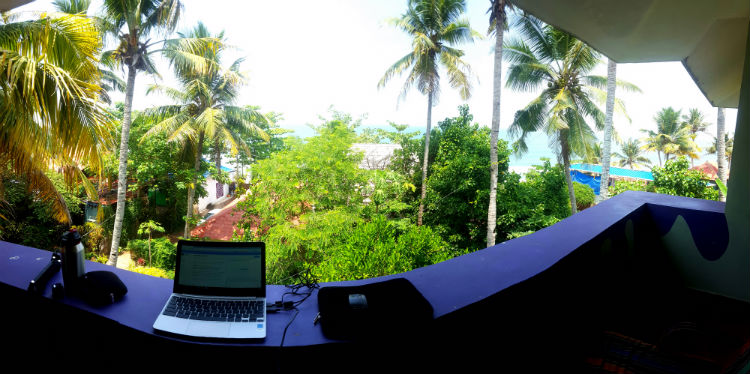 It's 32 degrees and super humid. The direct heat is only bearable for a short period of time, but a nice ocean breeze makes things just perfect at the present moment.
Sometimes we get too hot and fantasize about flying somewhere a little cooler (it's low-season in South India because it's too damn hot and humid right now). But then we find an oasis and everything is perfect and we're super happy. This constant oscillating between these two extremes is exhausting!
So, this is India so far. I meant to have written a lot more by this point, 8 days into our 100+ day journey. But India is not an easy place to wrap your head around. I think we're finally starting to settle in.
One More Thing:
As we planned our trip, we also tried to come up with some way of giving back—a way to travel while also contributing to a good cause. We decided to start a fundraising campaign for an Non-Profit that operates in several developing nations in Asia and Africa: ***Room to Read***.
Basically, we're hoping to raise around $500 in support of literacy and girls' education in places where access to a quality education is hard to come by.
Room to Read is one of the most impactful and well-respected NGO's in the developing world. In India alone, they've established 8,000 libraries stocked with culturally relevant books in hopes of promoting childhood literacy.
I'm going to write more about this topic in the near future, but for now, you can directly support our campaign HERE.